< previous post return to index next post >
Sponsors... thank goodness for sponsors!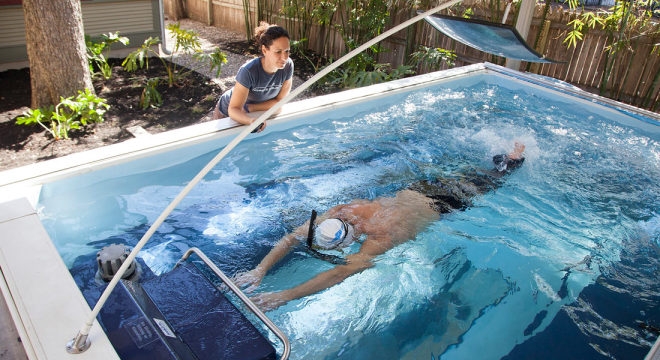 Sponsor: A supporter of an event, activity or person. A great friend and coach of mine continually reminds me, "Tell someone today that they make a difference!" Here goes!
So many athletes in the triathlon world rely on their sponsors because they aren't making copious amounts of prize money and they need financial support just for survival. The big red T-Y-R is ubiquitous at the swim finish and finish line of every Ironman race but, they are still one of the "littler" guys when it comes to pool swimming. Speedo has traditionally ruled the roost but, recently TYR signed a 4 year partnership with USA Swimming for technical products and performance apparel. TYR, like a hungry, prideful athlete, continues to push, design and provide innovative product of the highest quality and, most importantly, nurture strong relationships within the sport. We were wearing TYR when our Auburn women's team won its first NCAA title in 2002. My first experience coaching a gold medal athlete was accomplished when Kirsty Coventry wore that crazy Trip Wire, or something-or-other, TYR suit. Needless to say, I have extremely fond memories of pinnacle moments in swimming when it comes to TYR. They continually put their faith in the maybe not so famous, or underdog, and do everything they can to help them accomplish their dreams.
When it comes to triathlon, they supply the sport with outstanding wet-suits, speed suits and training equipment. They also promote it like no other and are generous and nurturing with their large stable of professional athletes.
But, what I like the most is how you feel like you're part of the TYR family when you are connected with them. They treat you like an out-of-town cousin at Thanksgiving dinner.
I just want to say thanks for the years of personal support, the quality products you produce and the example you set as you continue to promote and be the aquatic leader in triathlon.
My relationship with Endless Pools doesn't date back quite as far but for many years we had one on the Auburn pool deck and I certainly sent my share of athletes down to it to work on some technical skills. Crazy that now I have one in my backyard! I think if I had the option to have pool space, at any time I needed, in a traditional pool to coach technically, I wouldn't take it! I wouldn't be able to do half of the teaching I do out of my Endless Pool. The mirrors and the ability to drop a camera in at any angle just can't be accomplished in any standard pool. This environment has taken my teaching to an entirely new level. The staff at EP are amazing – they believed in my concept from the start, gave me unwavering support, flew someone down to help set up the pool and are always a phone call away whenever I have a question or, the rare, problem. I have never experienced customer support like I have with Endless Pools. Thank you for your continued support and constant encouragement! Here's to many more years of working together.