< previous post return to index next post >
What are the GREAT ones doing - TRAVEL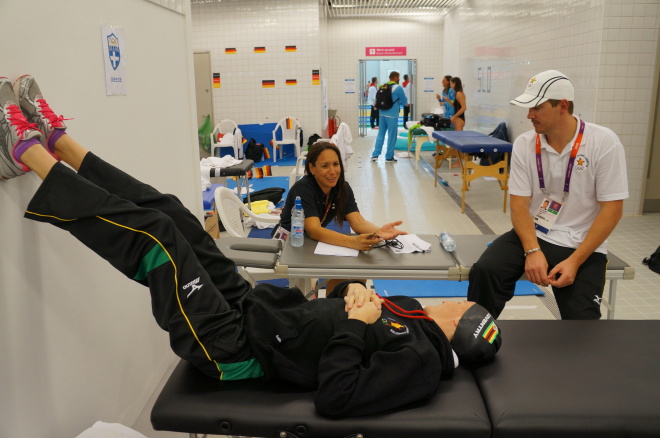 A Brackin Elite Swim Training blog from the 2015 Swimming World Championships meant to inspire and teach athletes and coaches from the experiences of the great ones!
As athletes prepare to travel to their championship meet, emotions can skyrocket from high to low as travel often signals…"This is about to happen" or GAME TIME! Logistics are generally handled by coaching staffs so usually the only thing to worry about is you. In asking a few athletes, I found some common threads:
Be prepared
Control what you can
Try to get comfortable
Two time Olympic Champion, Kirsty Coventry and USA Olympian, Cammile Adams, are both headed to Kazan Russia for the 2015 World Championships. They both train at SWIM MAC in Charlotte, NC. I asked them how they were preparing for the long trip.
PACKING
When packing for the trip, they both said doing it early and making lists is a must! Kirsty says, "I like to lay everything out two days before I leave, on our spare bed, so I can see everything that I'll need, and I do it early enough so that if I suddenly remember something I can add it." Cammile admits to making multiple lists to minimize forgetting anything. She stated, "I think that can really help eliminate unnecessary stress."
What's in that carry on?
Packing that big bag is one thing, but what do these athletes bring with them ON the plane. Your carry-on bag is really your life line on a long trip. It is important to remember that your main bag can get lost and who knows how long it will take to get it returned to you. Please heed Cammile's warning, "Always packs your swim equipment and an extra change of clothes on the plane in case your luggage is lost."
Kirsty reminds us, "It's all about being comfy. I make sure I have face cream, lip balm and toothpaste in my carry on." I love this advice as airplanes get super dry so, taking care of your skin and staying HYDRATED are so important. Both Cammile and Kirsty bring a good book and their favorite music. Lastly, Kirsty says she always travels with some good healthy snacks, almonds and yes, even some gummy bears!! I think just about every high level athlete I have seen while traveling has their own BIG water bottle which they refill from the flight attendant and in the airport terminal. Don't rely solely on the airplane food or the airline's ability to get you enough water.
When it comes to sleep and the time change Cammile said, "I usually just try to sleep as much as possible. I feel that helps me adjust the fastest but everyone is so different when it comes to adjusting to time differences and travel." They both wear very comfortable clothes and something to put on if they get cold. Most high level athletes choose to wear, at the least, compression socks or tights to help with circulation. I also suggest getting up and stretching every once in a while. Walking the aisles and hanging out by the restrooms for some leg and shoulder stretching can really help minimize the stiffness from eight or nine hours on a plane.
MENTAL AND PHYSICAL READINESS
Preparation for these two swimmers begins days before as you saw in regard to their packing bags but, physically, they are thinking ahead as well. When I asked Kirsty what she does a couple of days out she said, "I try to get a massage 1-2 days before a long trip to help with any stiffness. I get a mani and pedi, cause it makes me feel good, taper is all about feeling confident. The last thing I try to do is talk to my family before I leave, mom and dad and my sister and her kids!! They always make me happy!"
Cammile gave such a great answer when I asked her about her overall preparation for traveling to the "BIG" meet. Please take these words to heart; "The bulk of the work has already been put in. Mentally, positive self-talk is something I really like to focus on. Instead of worrying about the "what ifs" of the meets ahead, positive statements about my training and this past seasons racing are what I like to focus on."
Both of these athletes know it is about the process, the actual months...year's long journey to reach their goals. They know if they worked hard and treated their body well along that journey, if they take good care of their body on the "travel journey" and keep their mind positive, they will be putting themselves in the best situation to find success.
Follow Kirsty at https://twitter.com/KirstyCoventry and Cammile https://twitter.com/CammileAdams